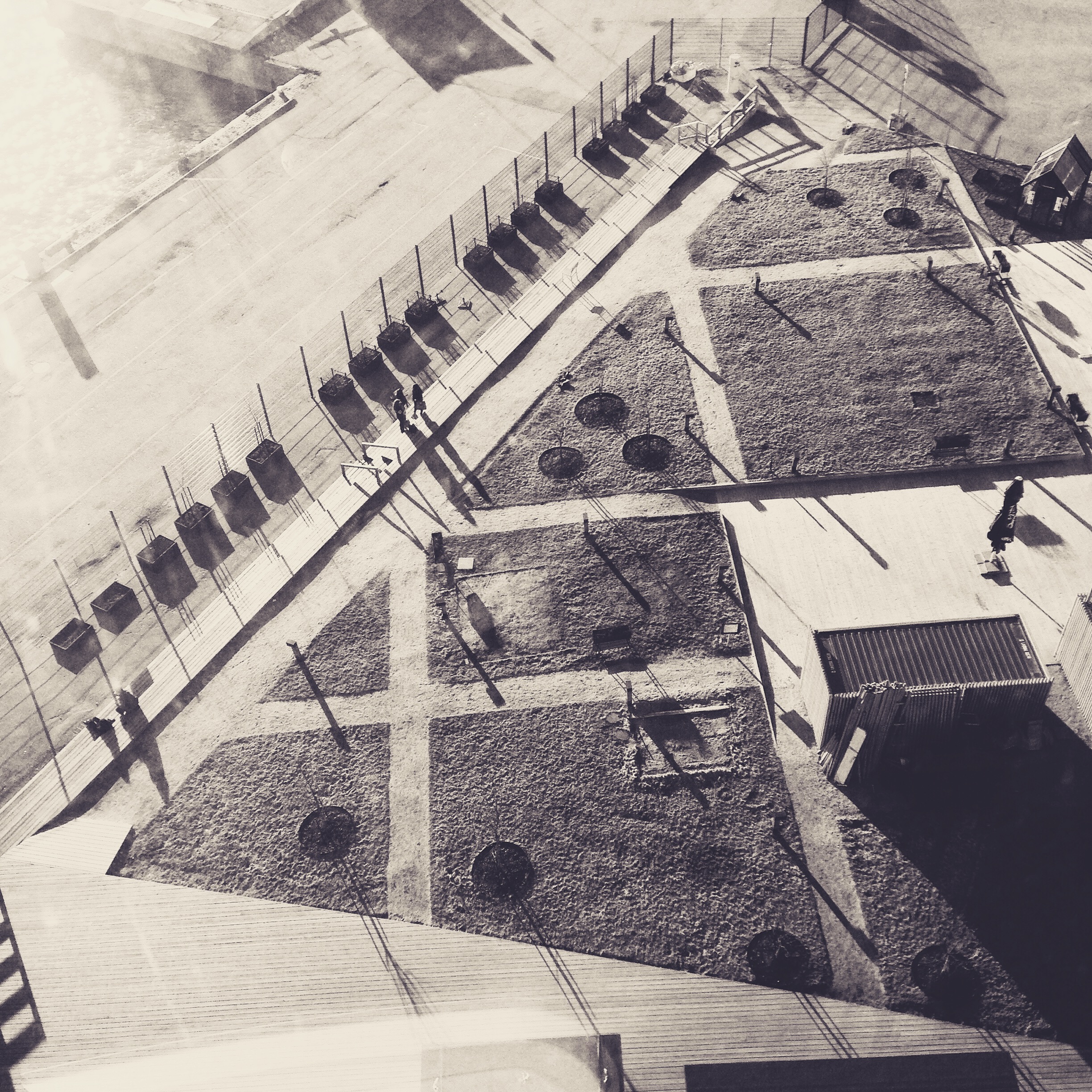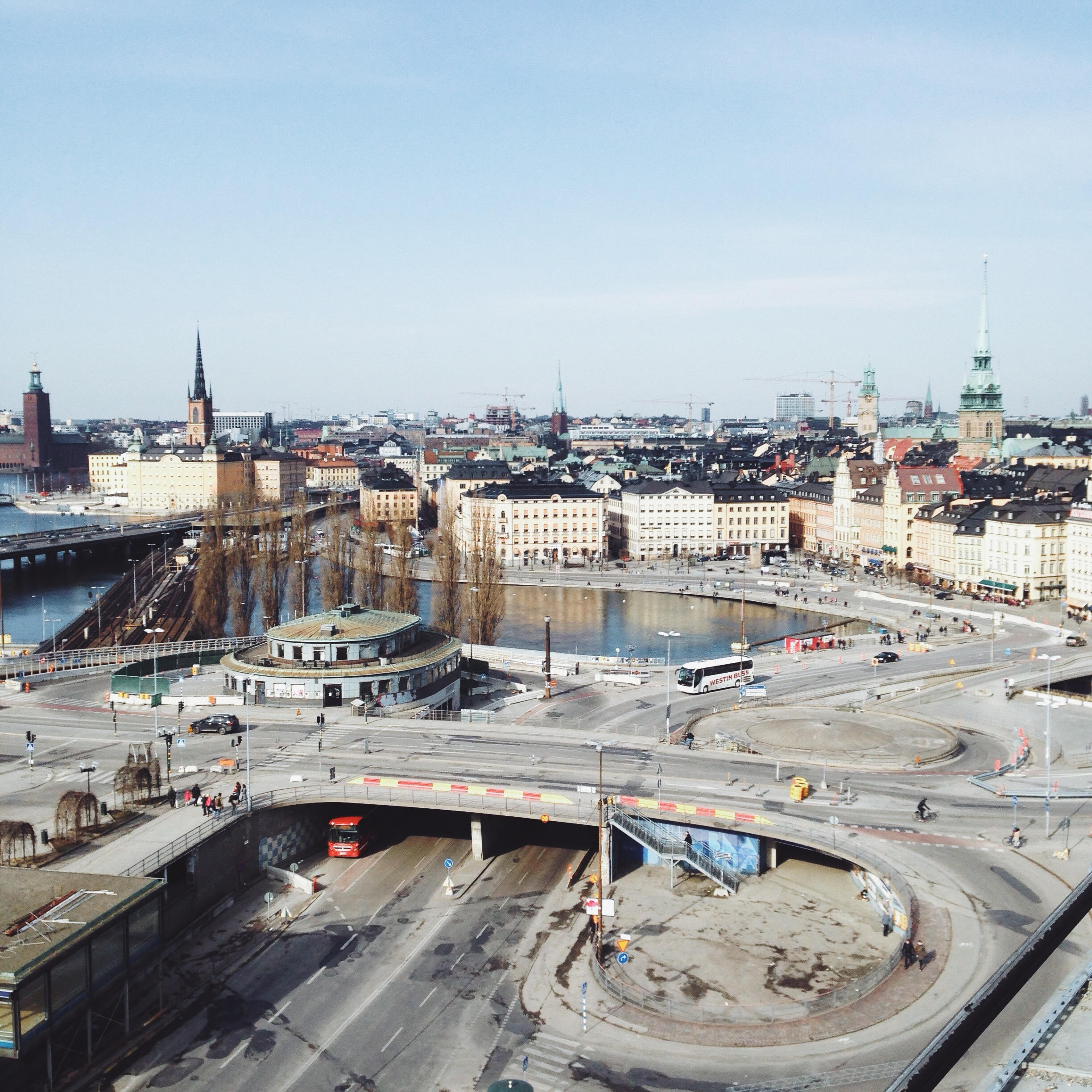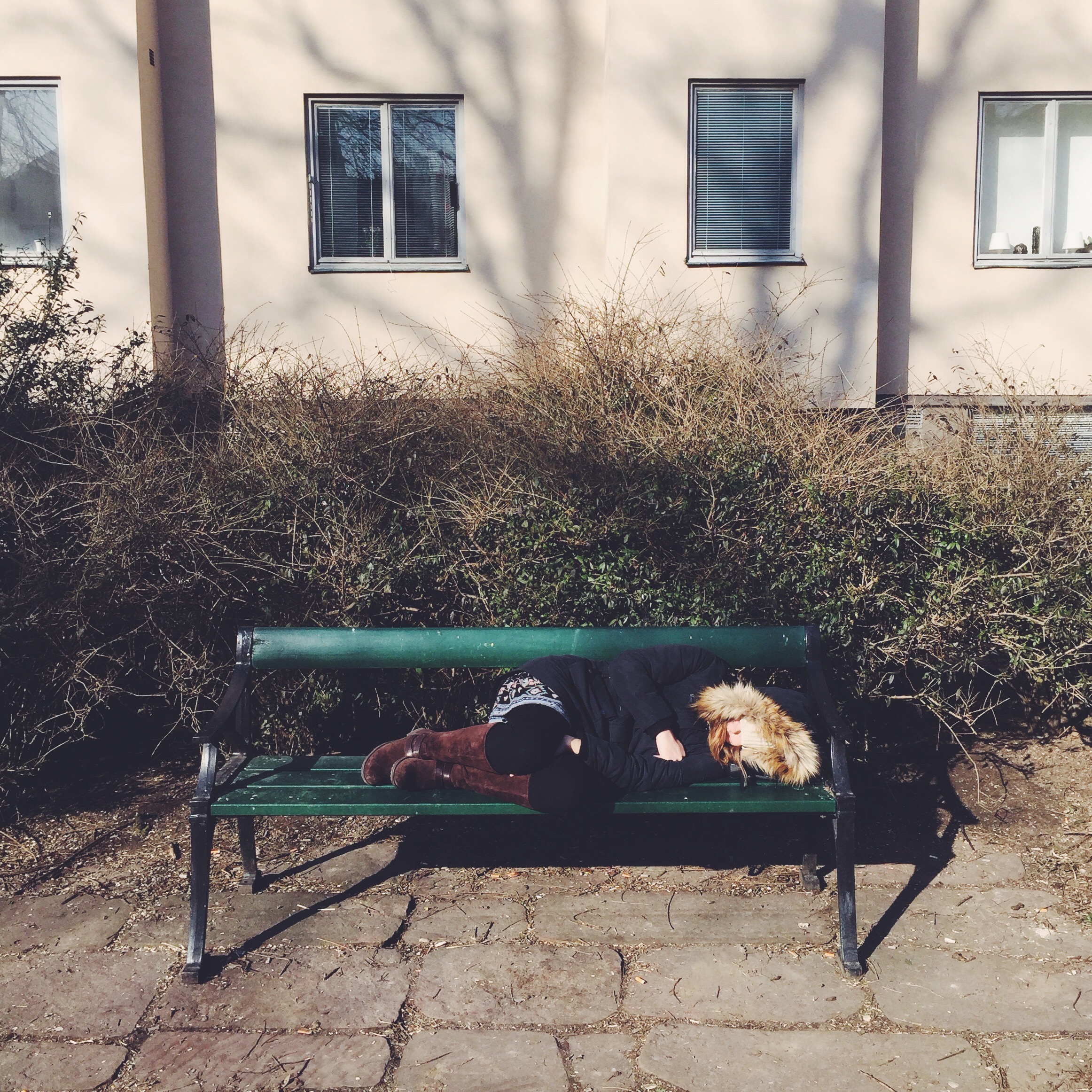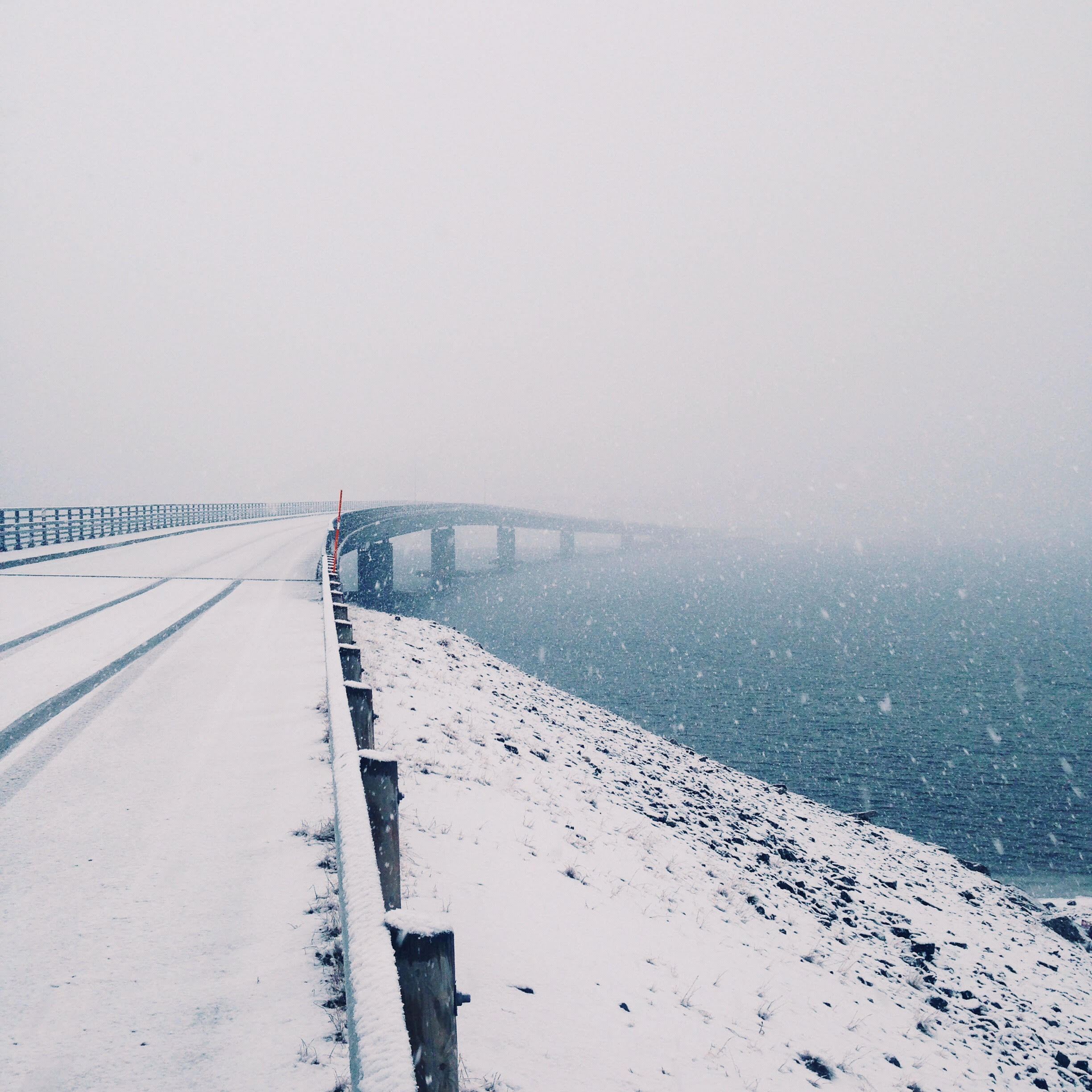 HELSINKI, FINLAND
The Finnair Skywheel sits right on the Port of Helsinki and offers bird's eye views of the city.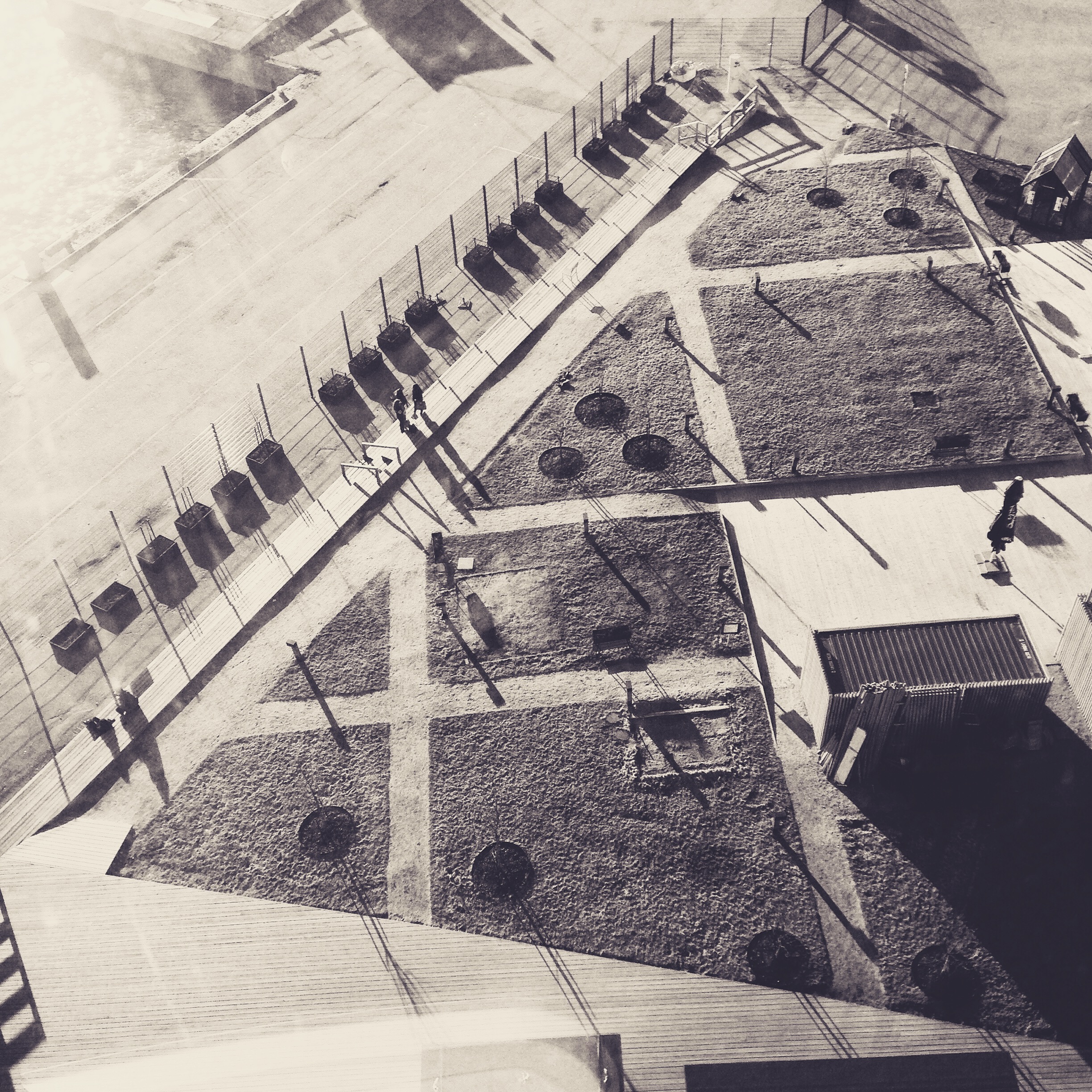 HELSINKI, FINLAND
Geometrical views from the Finnair Skywheel.
UNIVERSITY OF HELSINKI
Extracurricular activities at the University of Helsinki Library.
HELSINKI RAUTATIEASEMA
Rush hour in front of the granite walled Helsinki Central Station.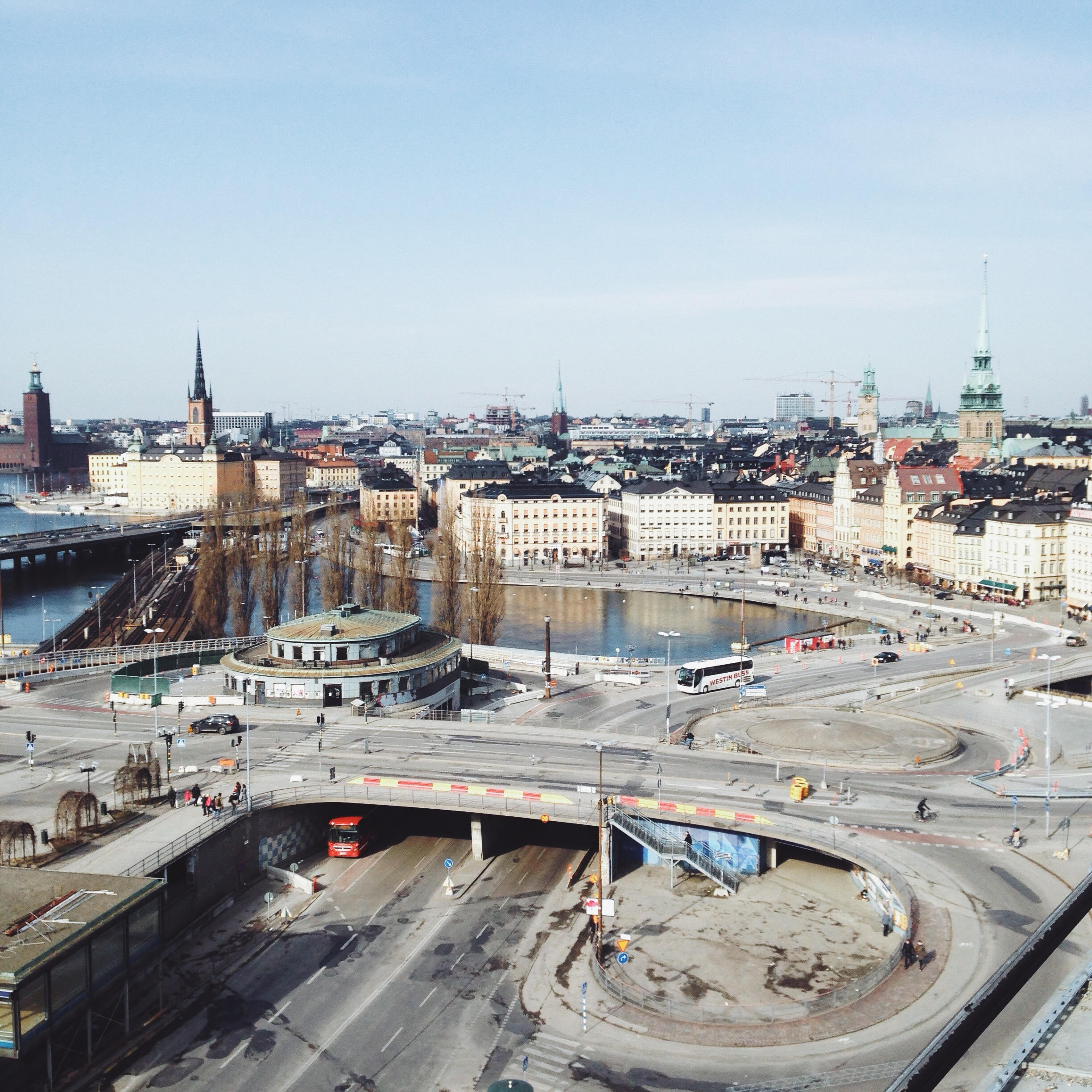 STOCKHOLM, SWEDEN
Windy view of Stockholm from the Katarina Elevator in the hipster Sodermalm district.
STOCKHOLM, SWEDEN
Looking out over Stockholm with the Old Town boardwalk (Gamla Stan) in the distance.
SODERMALM, STOCKHOLM
Afternoon street scene in Stockholm.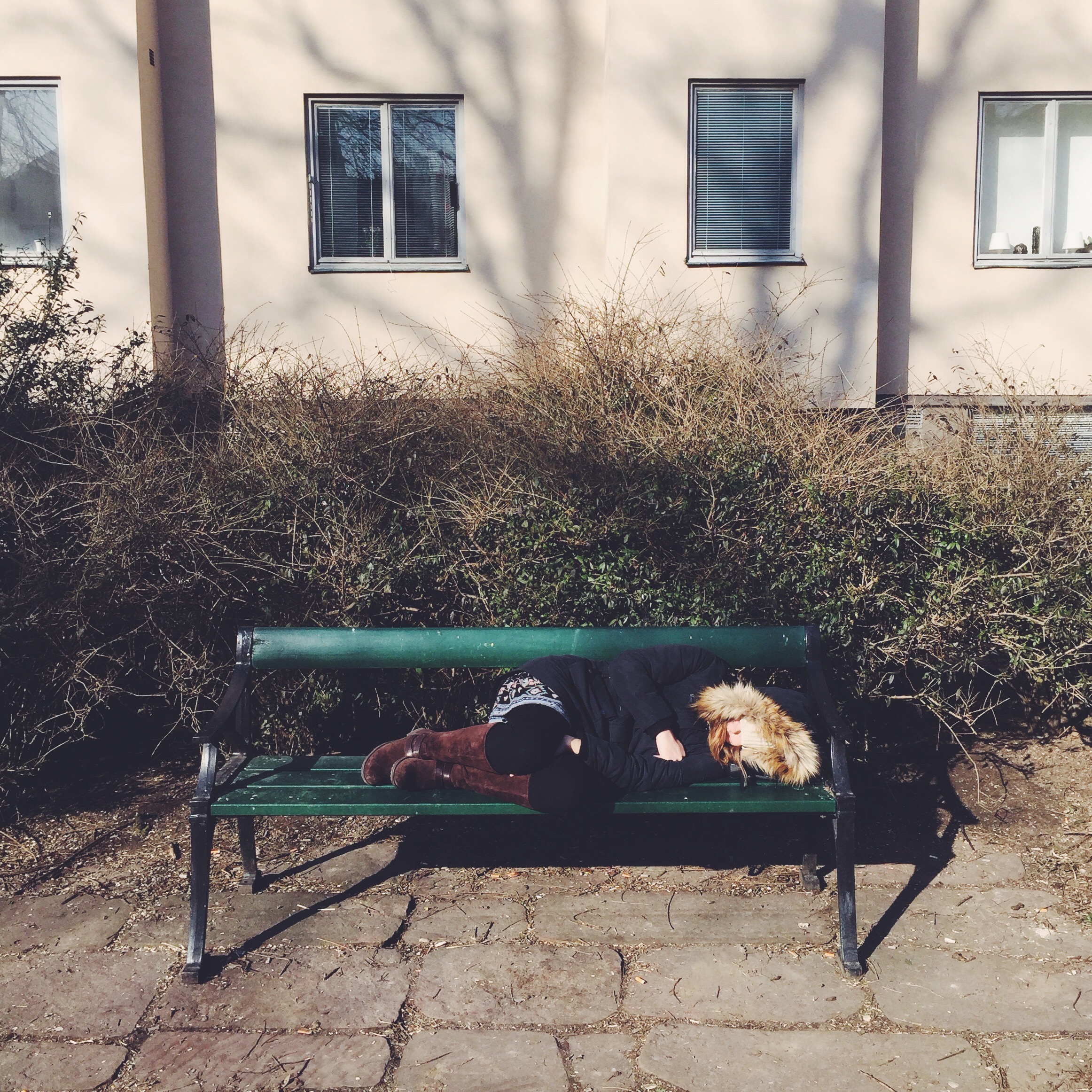 AXEL LANDQUISTS PARK
Where travelers rest their weary, jetlagged heads.
ARCTIC CIRCLE
A quick flight from Oslo, Norway to Alta, Norway, 236 miles above the Arctic Circle.
LAKSELV, FINNMARK
Driving through Finnmark was quiet, unsettling, and supremely breathtaking. Humans are tiny fixtures in a cold and mighty landscape.
LAKSELV, FINNMARK
Sliding down black slate towards an Arctic fjord.
PORSANGERFJORDEN, NORWAY
No distinction between sky and icy sea at Porsangerfjorden above the Arctic Circle.
NORDKAPP, NORWAY
Nordkapp is the northernmost point to which you can drive a car in Europe. Most visitors come to witness the midnight sun in summer, but it's equally magical in March when you can drive for miles in the snow and never see another car.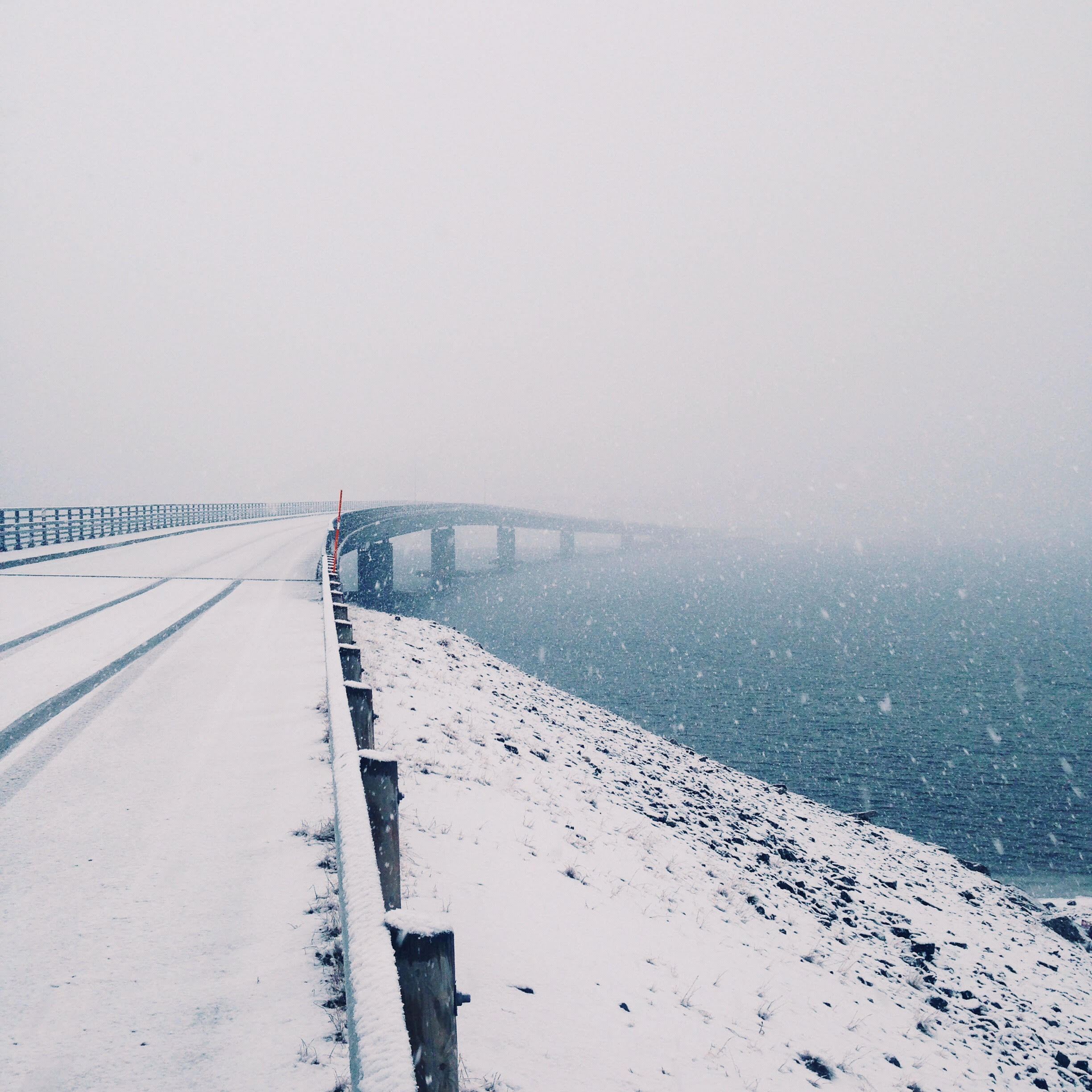 NORDKAPP, NORWAY
White road to the end of the world.
RAFSBOTN, NORWAY
Thin sheets of dark Nordic slate with a surprising range of color.
PORSANGER, NORWAY
Self portrait in the country where my eyes and last name originate from.
HONNINGSVAG, NORWAY
Fresh snow on Nordic grass.
HONNINGSVAG, NORWAY
An abandoned schoolhouse close to the northernmost point in Europe. Snow was blowing eerily through the broken windows. We crept in through a hole in the wall.
HONNINGSVAG, NORWAY
This abandoned Norwegian schoolhouse has been used in several film sets.
HONNINGSVAG, NORWAY
Playing with eerie light and reflection in an abandoned schoolhouse.
HONNINGSVAG, NORWAY
Urban exploration in an abandoned schoolhouse at the end of the world.
HONNINGSVAG, NORWAY
A little uneasy. Wind howling. Glass snapping under my boots.
HONNINGSVAG, NORWAY
In Norway, the locals paint with bright yellows, reds and blues to break up the overwhelming neutral landscapes.
HONNINGSVAG, NORWAY
The walls in this abandoned schoolhouse clearly have stories.
OSLO, NORWAY
One of more than 200 sculptures exploring the human condition at Vigeland Park, the world's largest sculpture park by a single artist.
OSLO, NORWAY
Gustav Vigeland had a gift for carving movement, emotion and dance out of bronze, granite and iron. All the sculptures in Vigeland Park seem like they might come alive at night when Oslo sleeps.
OSLO, NORWAY
The artist Gustav Vigeland illuminated every part of the human experience from birth to death. In the background is an obelisk of writhing, naked bodies.