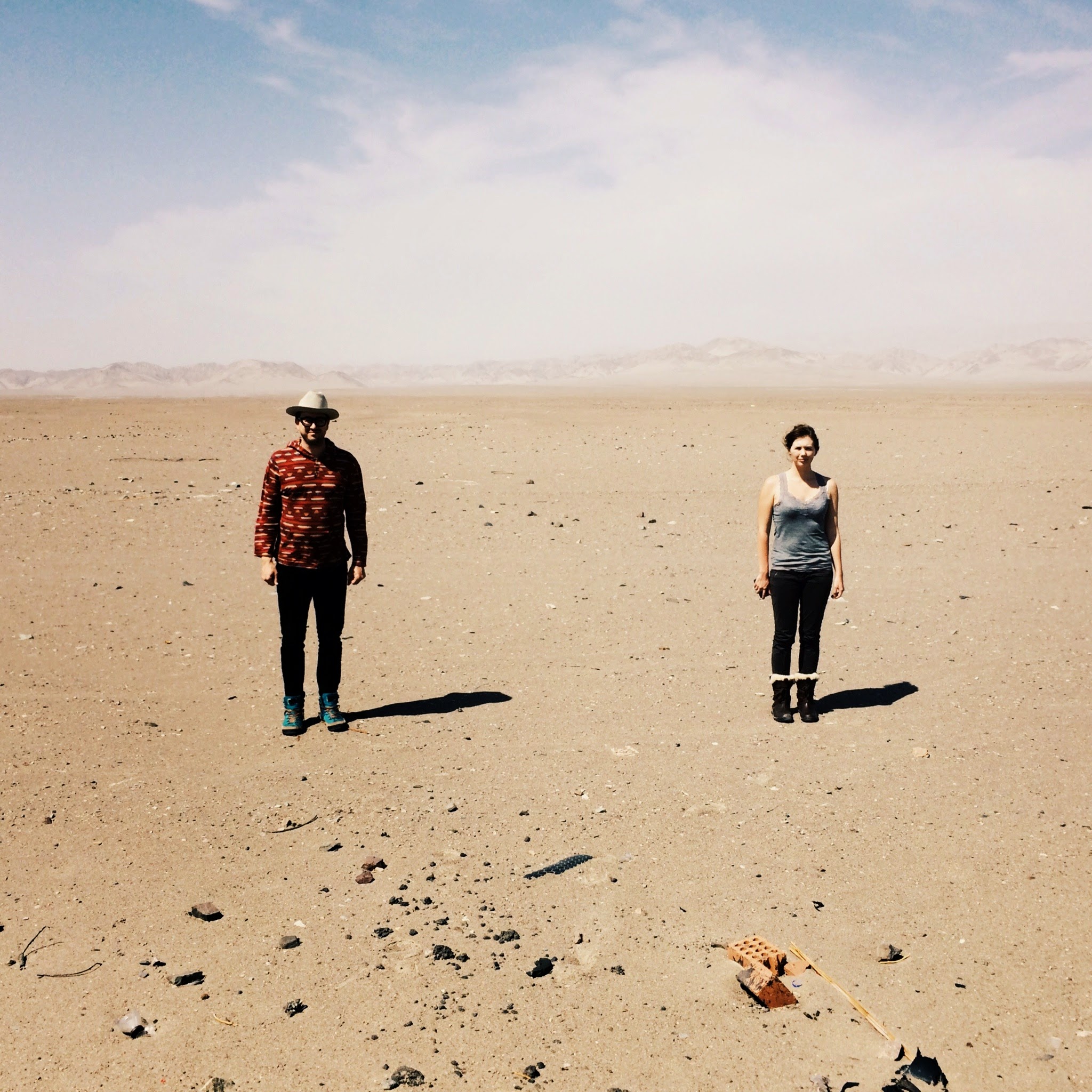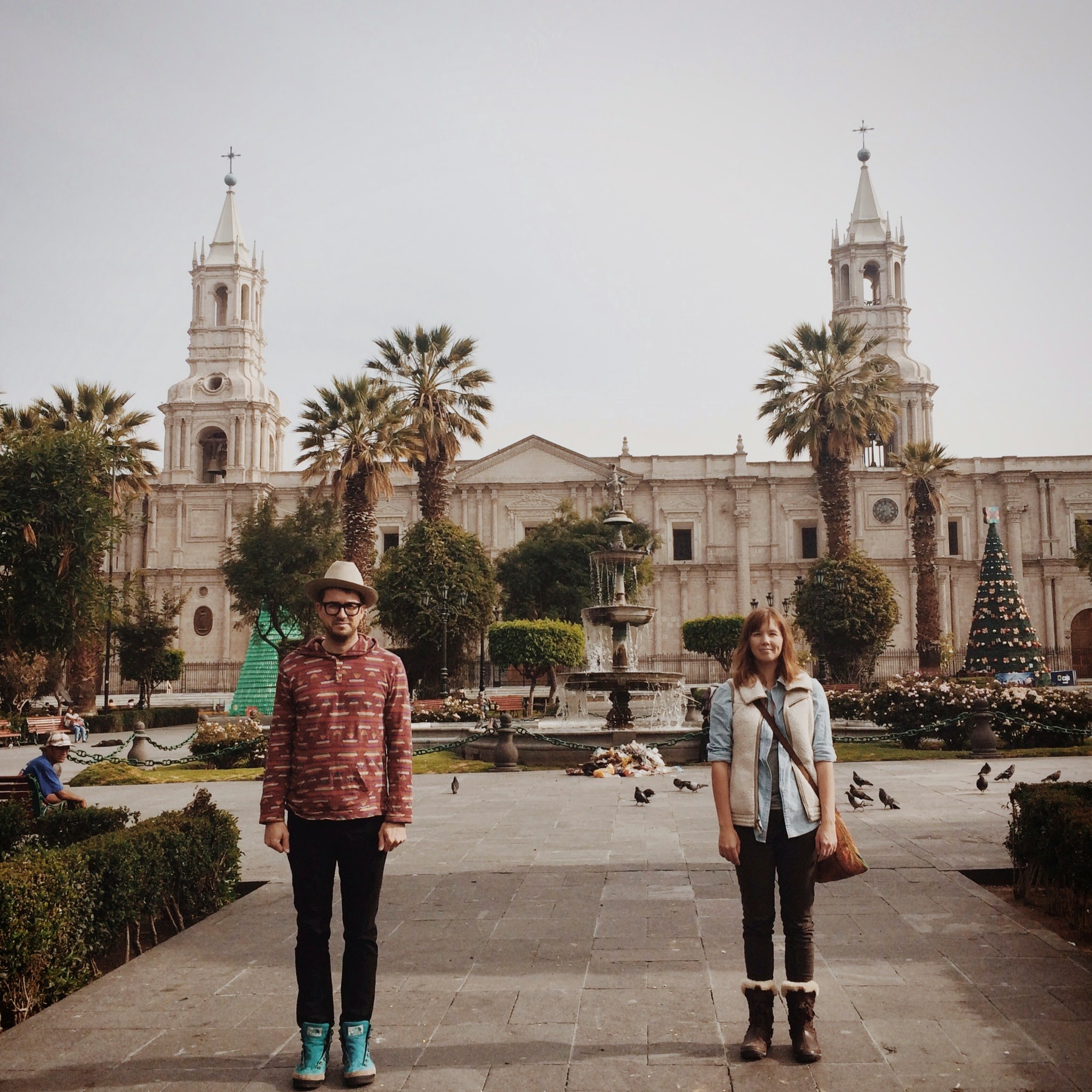 NAZCA LINES, PERU
The harsh, empty plain is in sharp contrast to the arthouse zoo the Nazca people painstakingly outlined in the hot stones: spider, hummingbird, orca whale, monkey, lizard.
CHAUCHILLA CEMETERY, PERU
Barefoot documentation of the eerie cotton candy sunset near the Chauchilla Necropolis where Nazca mummies sit in the ground in open air burial tombs, their bodies preserved by the region's extreme aridity.
CHAUCHILLA NECROPOLIS, PERU
Off the beaten path desert cemetery near the Chauchilla Necropolis.
CHAUCHILLA NECROPOLIS, PERU
Strange skies over a cemetery near Nazca, Peru.
CHINCHA, PERU
Chincha, Peru is a city of glorious cacophony and sensory overwhelm. A endless fleet of these highly customized cholotaxis spit around the dusty streets like tiny beetles.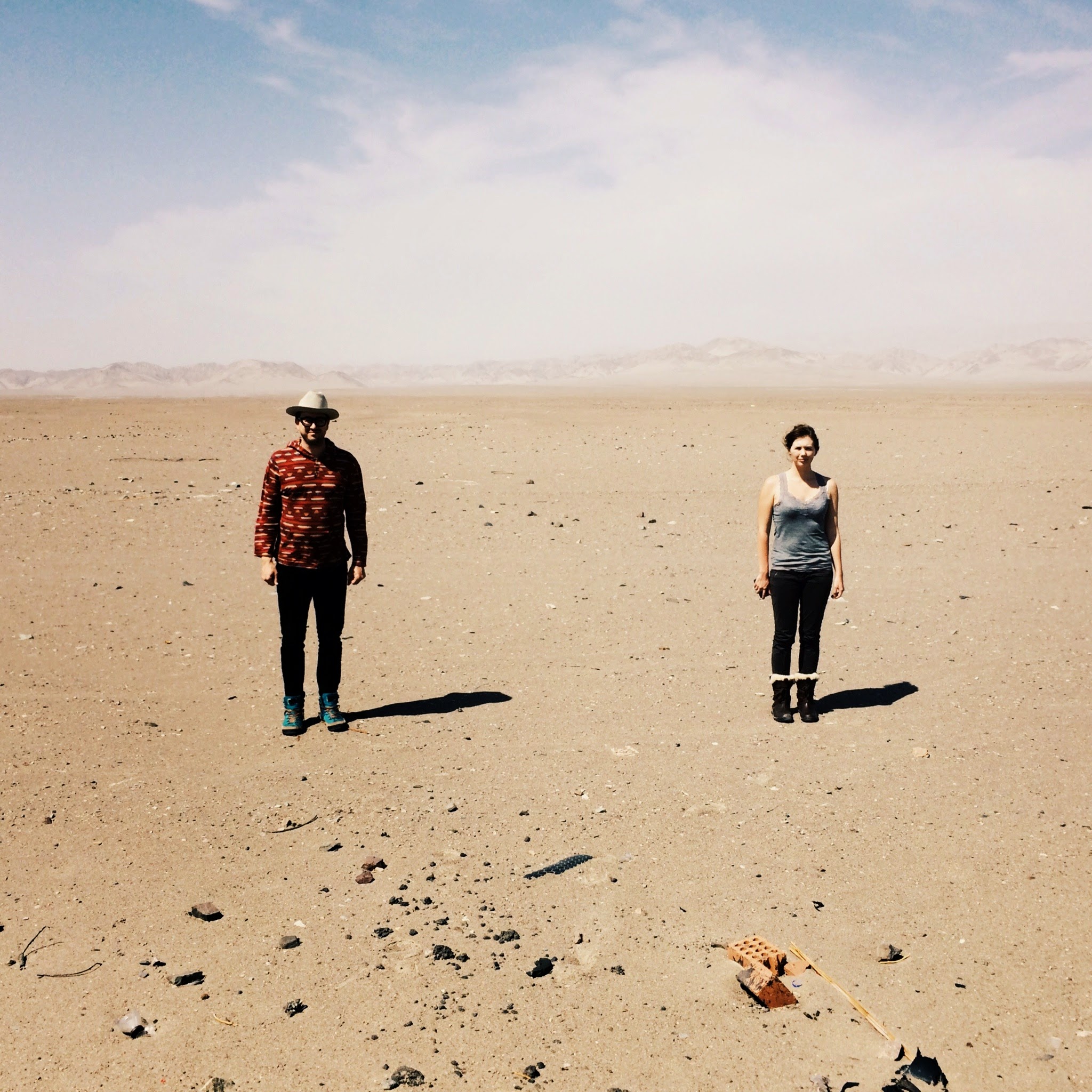 ATACAMA DESERT, PERU
On the northern edge of the Atacama Desert which runs along the western coast of South America, through Peru, Chile, and parts of Bolivia.
ICA, PERU
Inca Kola, the fluorescent yellow beverage of choice in Peru.
NAZCA LINES, PERU
The Nazca landscape is harsh yet otherworldy, in part because there is evidence of ancient creativity in a space where you'd least expect to find it.
NAZCA LINES, PERU
For those who don't have money, time, or bravery to view the Nazca Lines from a charter plane, a rickety observation tower (Mirador) along the Pan American Highway offers a small taste of the ancient geoglyphs.
SOUTH PERUVIAN COAST
Small Peruvian village along the Pacific wiped out from a 2001 tsunami.
CHALA, PERU
The small fishing village of Chala, along the Pacific Coast in Peru. No tourists whatsoever.
CARAVELÍ PROVINCE, PERU
No division between sky, land and sea on the Pan-American Highway in southern Peru.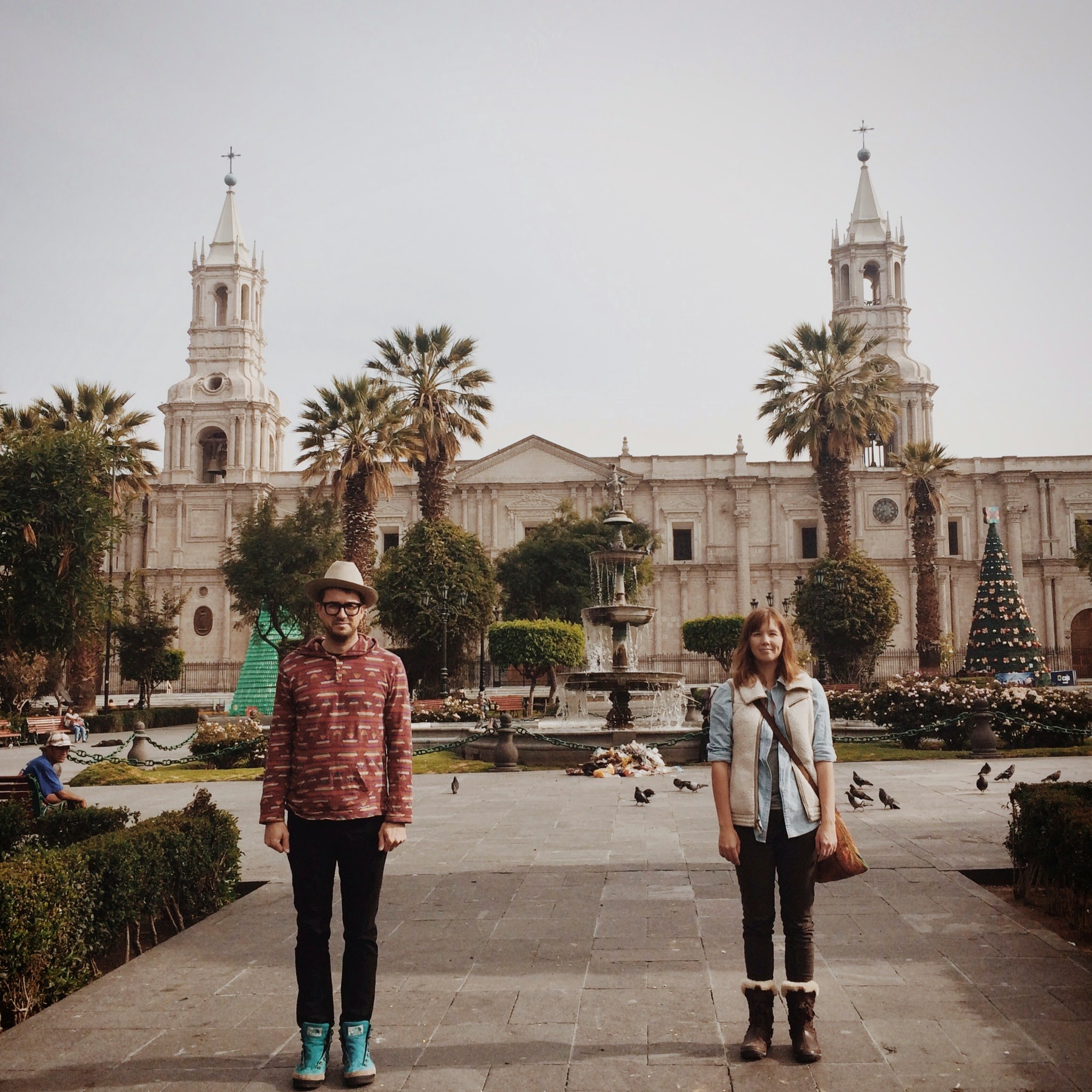 AREQUIPA, PERU
Celebrating New Years Eve in the colonial era Plaza de Armas in Arequipa, Peru.
AREQUIPA, PERU
The three volcanos of Arequipa - El Misti, Chachani, and Picchu Picchu - preside over drying laundry.
PERUVIAN HIGHLANDS
The drive between Arequipa and Cuzco, Peru winds through long, breathtaking stretches of snowcapped Andes.
PERUVIAN HIGHLANDS
Watch out for the Peruvian vicuña in the highlands.
PERUVIAN HIGHLANDS
A lush, moss green pampa filled with Andean flamingos on the route between Arequipa and Cuzco.
MARANGANI, PERU
The legendary Peruvian "cuy" (guinea pig). Regal and edible.
CUSCO, PERU
Giant, mystical painting of ancient Inca "seqe" lines in the remains of Quorikancha, an Inca temple in Cusco.
URUBAMBA, PERU
Al-paca-cino and his girlfriend relaxing llama-style in the Sacred Valley.
SACRED VALLEY, PERU
Dreamy sunset view from hillside ruins in the Sacred Valley.
SACRED VALLEY, PERU
Side by side in the Sacred Valley.
ANDES MOUNTAINS, PERU
Crossing the Andes during a magnificent sunset.
LIMA, PERU
Llama fashion, complete with pom poms.